In this article, we'll also take a closer look into some ways you can use a WPForms repeater field to improve user satisfaction on your site.
Table of contents:
Why You Should Use Them on Your Site?
As you may already know, Repeater Field allows users to add new repeating fields with a single click of the ADD button and erase data with a single click of the X button. It enables us to simply collect additional information from users without making the form appear cluttered or difficult to fill out.
Assuming that in many situations you do not know how many fields the user needs to enter enough information. Giving users the ability to add additional information fields themselves can help them feel fulfilled and easily pass on information completely and accurately. When you have adequate data, they will assist you in getting things done more efficiently.
Using WPForms Repeater Fields in Many Approaches
There are different ways you can use WPForms repeater fields to boost the overall user experience on your page. Let's explore a few examples.
E.g.1: Employment History
When users apply to your company, you can let them include supplementary employment history so that it's easier to evaluate applicants without packing everything into a single text area.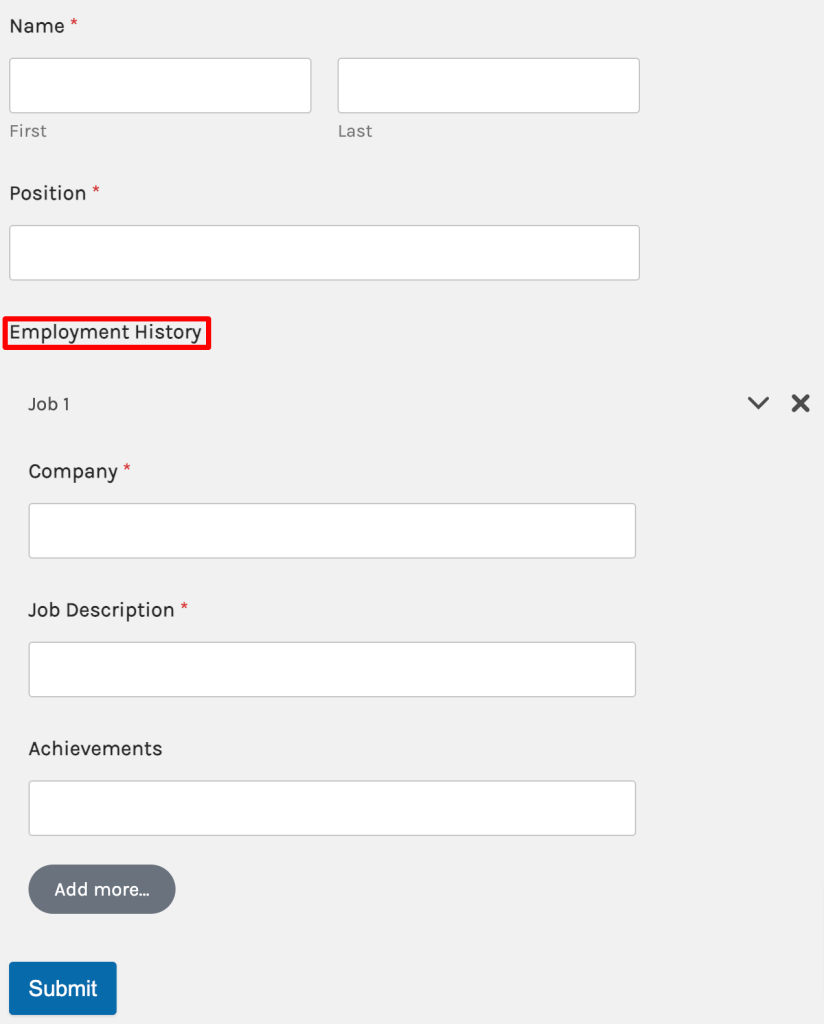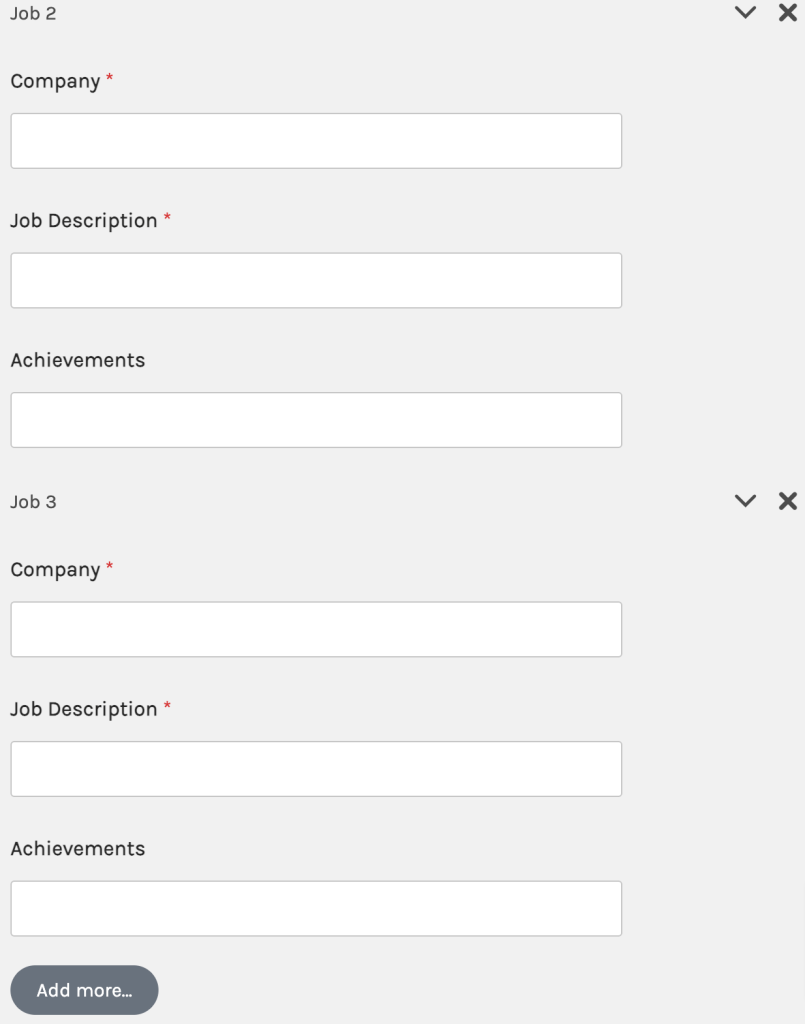 E.g.2: Add Traveller Details
You work for a travel agency, and you want your customers to fill out information about other tourists who will be joining them.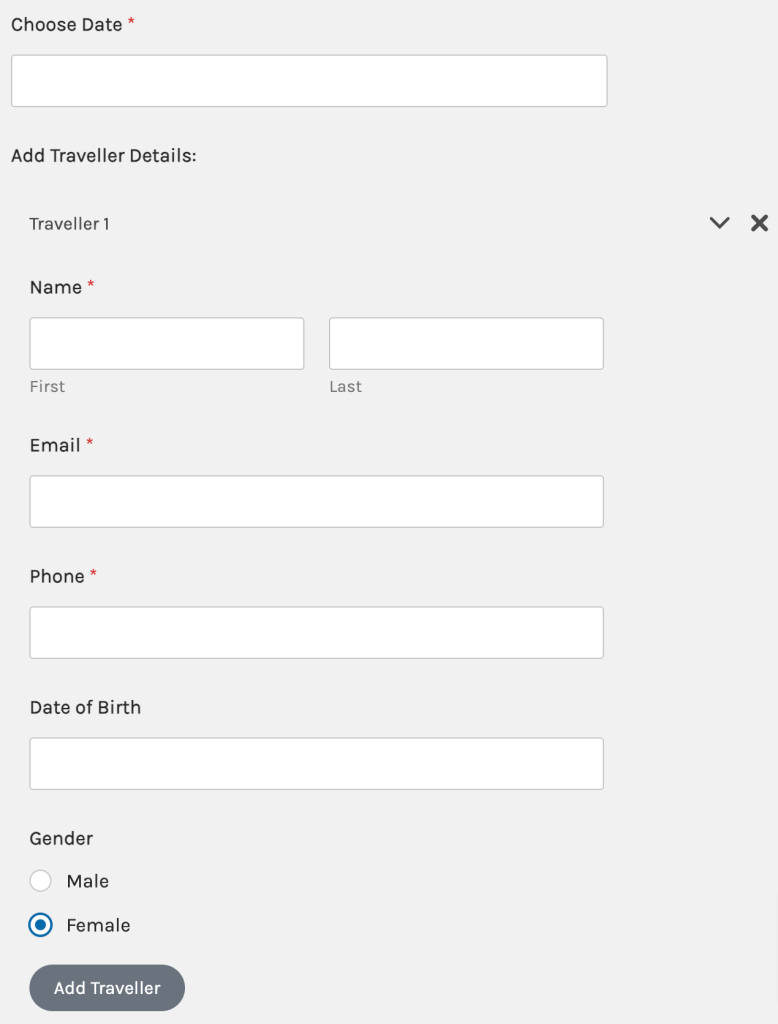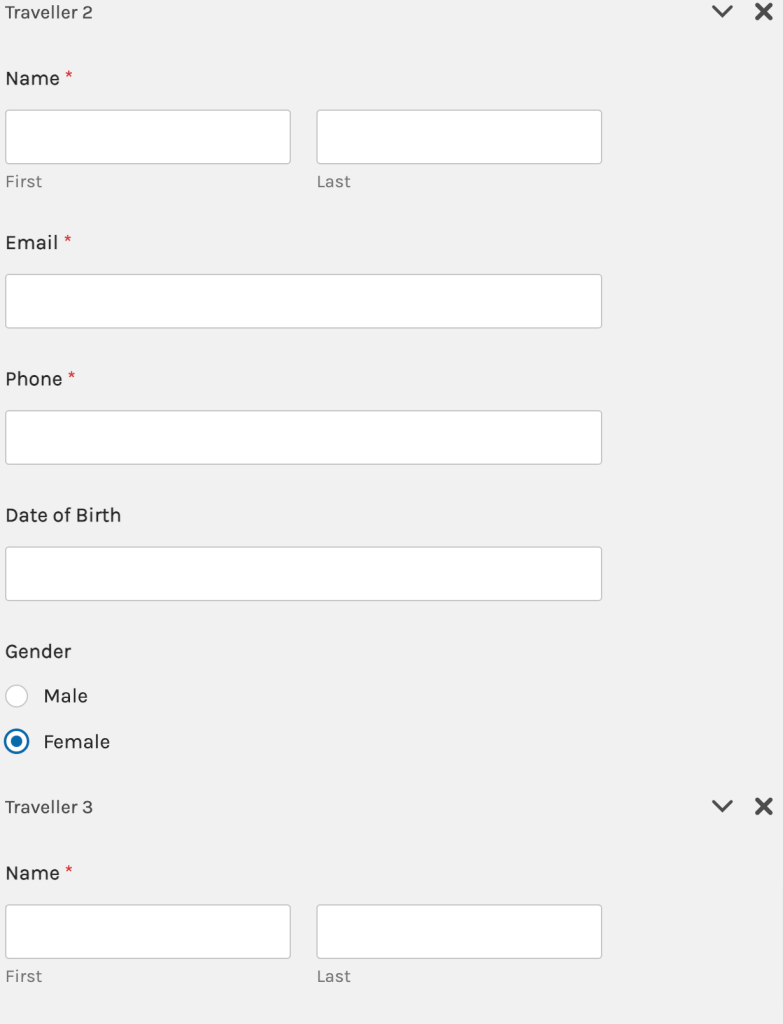 E.g.3: Attendee Information
You would like your business partner to fill in the blanks with details on who will be attending the event.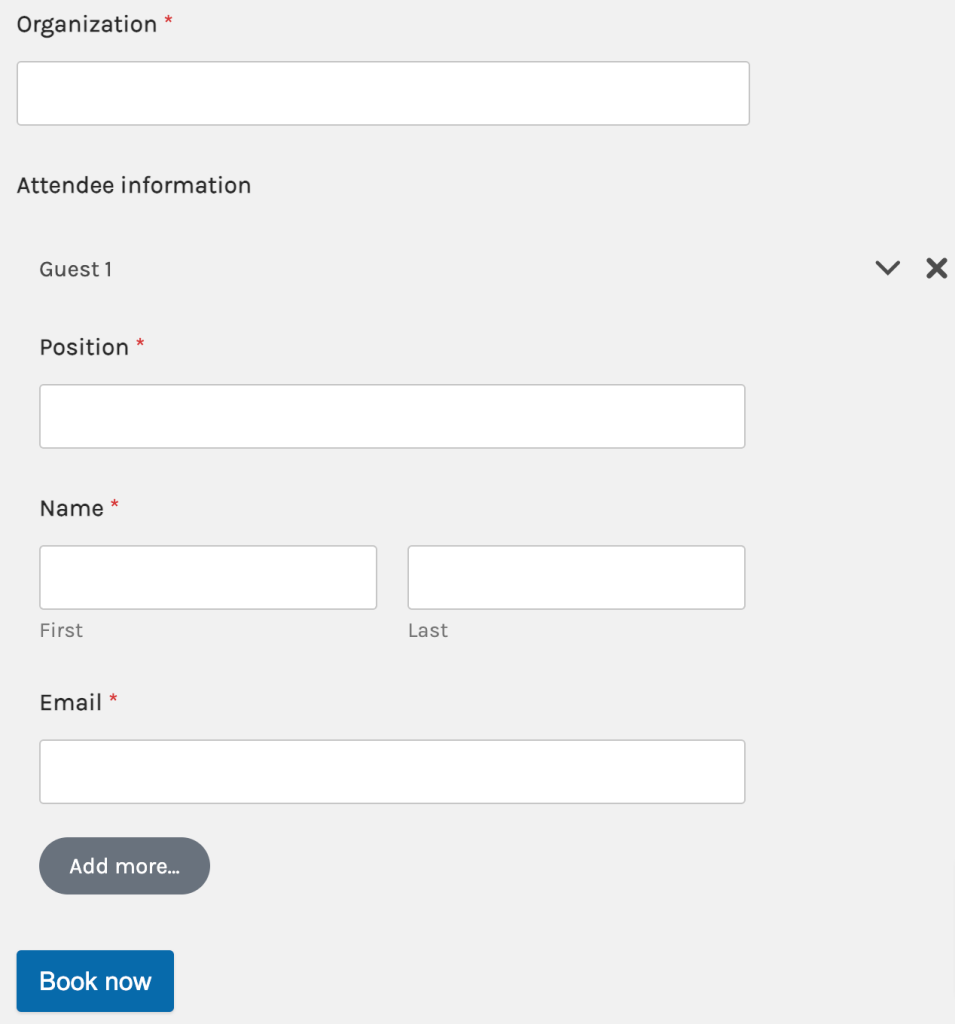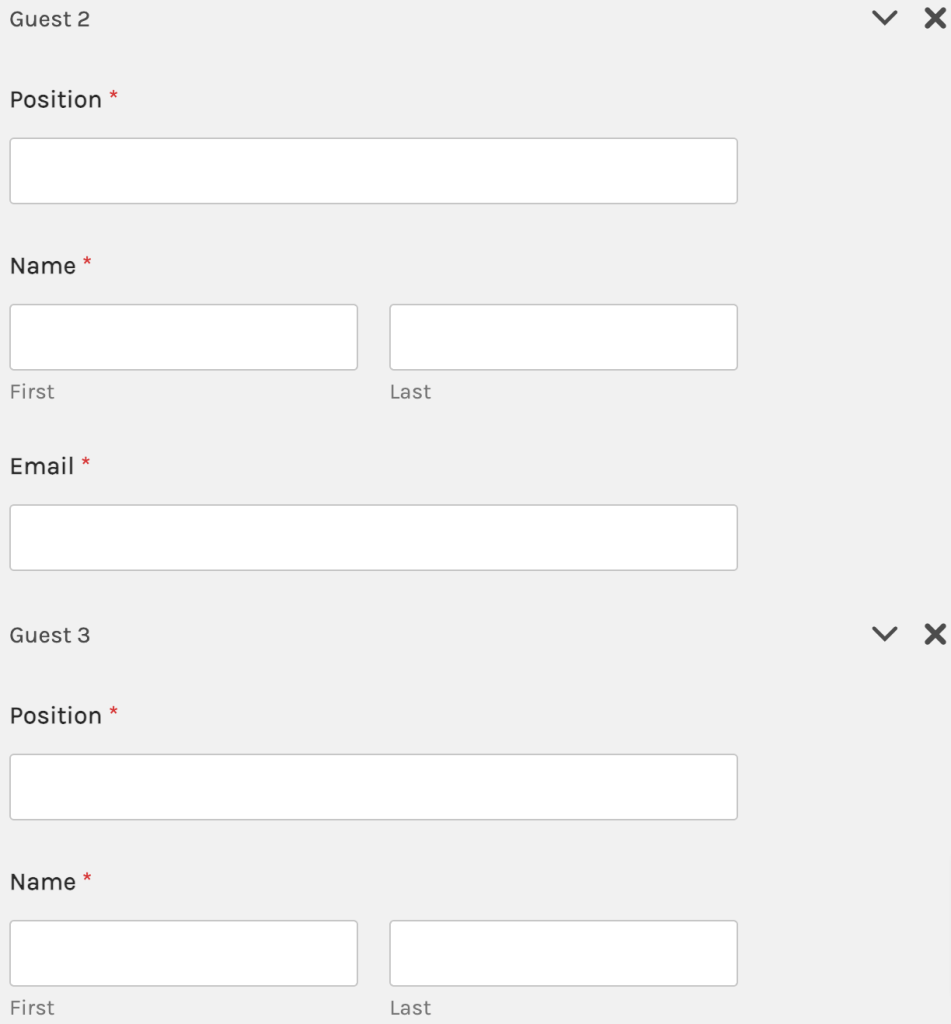 E.g.4: Emergency Contact Number
Whenever people join up for your tour/race, you can allow them to provide other relatives' contact details so that you can be phoned in an emergency.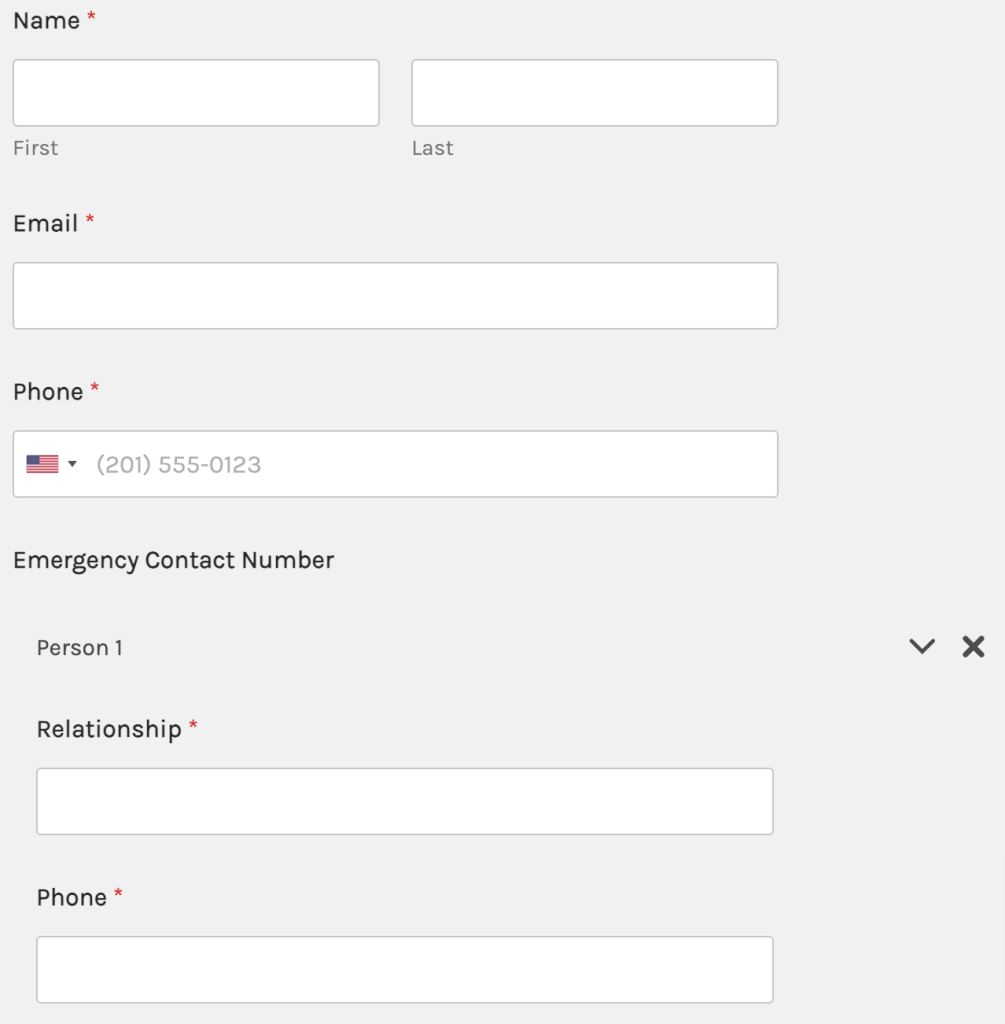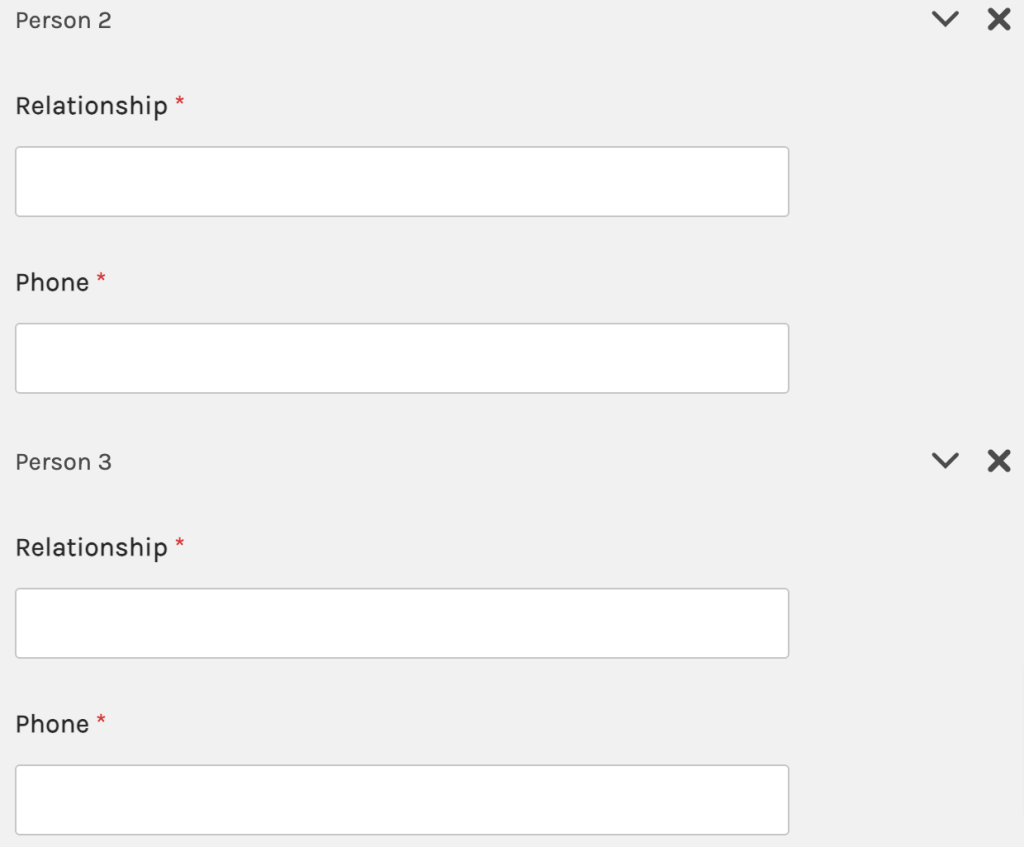 Video Demo
Set up WPForms Repeater Fields Today
With the repeater add-on, you can easily add repeating sections to the forms on your WordPress site.
So why not give it a try and see what you can create on your WordPress site with WPForms Repeater Fields?
You can refer to some documents related to The Repeater Field WPForms: